Exceptional Furniture for the Hospitality Industry
Expertly sourcing, designing, and producing top-quality furniture for the hospitality industry since 2011.
Aum International Furniture Group
Exceptional quality and design meet to create an unforgettable experience.
Your One-stop Source for Hospitality Furniture Solutions
Established in 2011, we are professional and specialised in Hospitality products manufacturing in high quality for major Motels of USA in India now. We have our reputed associated partners available in Italy, Spain, China & Turkey for out sourcing all kind of Hospitality products likes Furniture, Amenity, RFID locks, Bedding and Linen with most competitive guaranteed pricing.
"Elevating Hospitality with Exceptional Furniture Solutions"
Experience excellence in hospitality with Aum International Furniture Group. Our team of brand experts works closely with you to bring your vision to life and create warm, inviting spaces that your guests will love.
Elevate Your Space with Aesthetic Furniture
At Aum International Furniture Group, we believe that the right furniture can make all the difference in the aesthetic of a space. Whether you're looking to update your home, office, or commercial property, we can help you find the perfect pieces to elevate your space.
We strive to make the process of finding and purchasing the perfect furniture for your hospitality space as seamless as possible.
Our team will work with you to understand your specific needs and preferences for your project.
Our in-house team of interior designers and architects will create customized designs to bring your vision to life.
With a skilled & professional workforce, we have our own modular manufacturing facility in India.
With door-to-door services throughout the world, we make it simple to deliver your furniture.
Unleash the Beauty of Your Spaces
Discover our curated collection of furniture designed to elevate your hotel, resort, and commercial spaces. Browse our portfolio to see how we bring comfort, style, and functionality to every project.
Discover the epitome of hotel furniture design with our Edition collection. From sleek, modern pieces to elegant, timeless designs, we offer a range of styles to elevate your hotel aesthetic.
Discover the epitome of luxury with our Rise & Shine collection of hospitality furniture. Designed with sophistication and opulence in mind, each piece exudes elegance and refinement.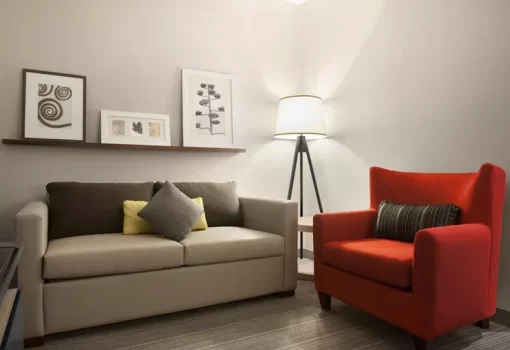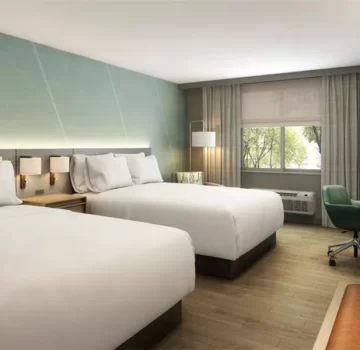 Embody the warm and welcoming atmosphere of a quaint country inn with our carefully crafted furniture pieces. From cozy bedrooms to inviting dining areas, we offer a range of stylish and functional options that blend traditional charm with modern comfort.
At Aum International Furniture Group, we believe that our clients deserve the best, which is especially design with high quality-tested raw materials, hardware and excellent craftsmanship with technical experts-engineers team to provide top-quality furniture solutions that meet our clients specific needs and preferences.
With over 12 years in the industry, we have the knowledge and expertise to bring you the best furniture solutions.
We work with reputable and experienced factories in India, Turkey, & Spain to ensure our products are of the highest quality.
From design to delivery, we offer a range of customization options to meet your specific needs and preferences.
What Our Clients Say About Us
Read real-life testimonials from hoteliers who have experienced the difference our furniture and services make to their properties. Get inspired and see why we're the go-to choice for elevating guest experiences.
Working with Aum International Furniture Group has been a true pleasure. Their professionalism and attention to detail has been exceptional, and their high-quality furniture has transformed our hotel into a luxurious and inviting space. I highly recommend them to anyone looking to elevate their hospitality property.
Owner at Baymont Inn, NYC
From start to finish, working with Aum International Furniture Group was an absolute joy. Their passion for creating beautiful and functional spaces was evident in every aspect of the project, and the final outcome was beyond our expectations. We highly recommend their services to anyone in the hospitality industry.
Owner at Motel 6, Memphis